Excellence in Public Service

Demonstrated outstanding leadership by taking bold steps to improve public services.
Kathy McDonald
EXCELLENCE IN PUBLIC SERVICE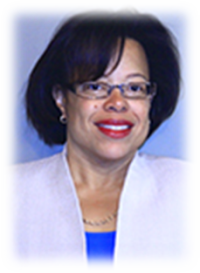 A long-time Brampton resident, Kathy McDonald has been actively involved with the Peel community since 1992. She began her four-year term as trustee of Wards 3 and 4 in Brampton for the Peel District School Board (PDSB) on Dec. 1, 2014. She chaired the Instructional Programs and Curriculum Committee at PDSB. She works tirelessly to help each child realize his or her full potential; she works with the community to support student success through increased funding, and is working with the board to improve student success in math and to advocate for increased teaching assistants for students with special education needs.
She sits on the mental health advisory committee and is actively working to improve the mental health of all students and staff at the PDSB. She was instrumental in the implementation of the We Rise Together Action Plan; the PDSB strategy to support Black male students. The Board has embarked on a comprehensive strategy to address socially vulnerable students as a result of Trustee McDonald's Motion.
Outside of the Peel Board, Kathy is a wife, a mother and a dedicated volunteer. She is a coordinator for a community youth steel band, a children's storyteller of Jamaican folktales, a member of the Congress of Black Women Brampton Chapter and a member of the United Achievers' Club and was previously chair of the Caribbean pavilion for Carabram, Brampton's multicultural festival.
Kathy holds a Bachelor of Science from McGill University and a post-graduate diploma in the Theory of Teaching Practices from the University of Guelph and a PhD from Mommy University as the dedicated mother of 4 change makers.
Jeff Bowman
EXCELLENCE IN PUBLIC SERVICE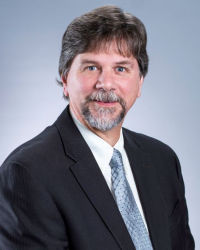 Ward 3 and 4 City Councillor Jeff Bowman is a lifetime resident of Brampton and continues to live, work, volunteer and contribute to this great city.
Jeff believes Brampton needs a strong, cohesive council to meet the challenges this community faces over the upcoming term and beyond. His approach is one of openness and transparency and keeping residents informed about what is going on in the city.
Jeff attended Ridgeview P.S., Centennial Sr. P.S., and Northwood P.S. before graduating to Brampton Centennial S.S.  He went on to study Business Administration at Sheridan College, where he won The Ron McNie Memorial Award for highest average in the Business Division.
Jeff started Bowman Training Initiatives in early 2005 after being in the business world in various management and director positions in a variety of large organizations for more than 20 years. In 2006, Bowman Training Initiatives was awarded the "Small Business of the Year by The Mississauga Business Enterprise Centre." In 2008, Bowman Training merged with two other independent businesses to form The Marketing Pad Inc. – a full service marketing company in Brampton.
A partial list of Jeff's volunteer and community involvement includes:
12 years as a business mentor with the Brampton Small Business Enterprise Centre
Member of the advisory Board for Brampton Excelsior Senior Lacrosse Club (6 years)
Lifetime Member inductee for Brampton Excelsiors Lacrosse Club
Member of the executive of Friends of Peel Memorial
Current member of Brampton Sports Hall of Fame Committee
Volunteer with The Circle of Hope Cancer Support Group
Coached hockey and lacrosse at house league and rep levels for 12 years
Volunteer for Rotary Youth Leadership (RYLA)
Volunteer for Kiwanis Brampton Volunteer Awards and host of Kiwanis Comedy Night for past 2 years
Volunteer at Sheridan College – Director for BDL Course  (5 years)
Worked with Regeneration for past 4 years
Brampton Board of Trade member for 12 years and served as Head of Business Development Committee
Chair of Brampton Economic Development Committee 2014 to 2018
Member of Brampton Senior's Council
Liaison for Historical Bovaird House
Jeff is also an avid lacrosse fan and a tireless volunteer with many more community organizations throughout Brampton.
He has been married to his wife Tammy for more than 35 years and they have two wonderful sons, Jake (30) and Matt (28), and the family has lived in Peel Village for 26 years.
Jeff was first elected to Brampton City Council as City Councillor for Wards 3 and 4 in October 2014 and is currently serving his second term on Council.
Ramona Singh
EXCELLENCE IN PUBLIC SERVICE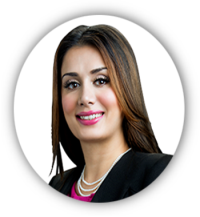 Ramona Singh is a small business owner and an internationally experienced telecoms executive in FinTech, IoT and Mobile Network solutions. Ramona has travelled to 38 countries and has lived and worked in four.
Prior to her private sector career, Ramona was a public servant at Correctional Service Canada NHQ in Ottawa after graduating from Carlton University with a BA in Criminology, Criminal Justice and Law. She also has a diploma in Police Foundations.
In 2004 – 2006, Ramona worked for the federal government at the Correctional Service Canada NHQ in Ottawa as Project Officer focused on employability programs for incarcerated and newly released offenders. Her role at CSC began from a field placement in 2003 while attending Carleton University.
Ramona co-hosts a show called "Various Views" on TIN TV and radio. She was also a community producer and host for Rogers TV "The People's Perspective with Ramona".
In her volunteer capacity Ramona is a board member at COHAN, a charitable organization focused on case management for seniors suffering from dementia and Alzheimer.  Ramona is also on the Governance Committee at CHATS, (Community & Home Assistance to seniors) a not-for-profit organization that enhances health, wellness and independence for senior citizens and home care and community programs for more than 8,100 seniors and caregivers each year.
The Conservative party has named Ramona Singh as its Federal candidate for Brampton East.
Curtis Ennis
EXCELLENCE IN PUBLIC SERVICE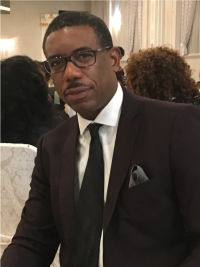 Curtis Ennis graduated from Ryerson University in 1991 with a bachelor's in Business Management, majoring in Accounting and Finance and went to work as an auditor at a chartered accounting firm and as an assistant manager of operations at the Bank of Nova Scotia for several years.
In 1995 Curtis returned to York University with a burning desire to help shape young minds. With the support of his wife Beverley, he graduated with a bachelor's in education. In 1996 Curtis began working for the North York Board of Education now amalgamated with the Toronto District School Board (TDSB). In 1999, Curtis graduated from York University a second time with a master's degree in education.
Currently, Curtis is the Regional Manager in the ministry of education for the Toronto and surrounding areas serving eleven school boards. Curtis has served as superintendent of education in the Toronto District School Board for the past nine years. He is committed to leading all schools to a place of excellence in achievement, equity and social justice. Curtis also supported school administrators to examine bias and barriers, power and privilege and how that impacts the students we serve. He truly believes that students should be taught not only to do well but also to do good. He also served as principal in two schools within the TDSB, roles that he cherished greatly. Curtis and Beverley have four beautiful daughters.
Curtis speaks on a regular basis to young people and encourages them to acquire an education, find their passion and pursue their purpose. He is often helping organizations across the GTA fulfilling their mandate by hosting scholarship banquets and award ceremonies, black history functions and past student associations fundraising to support schools mostly in the Caribbean.
Excellence in Entrepreneurship

Recognizing businesses from all industries that demonstrate a strategic approach to successfully improving performance and achieving goals.
Kirk Morgan
EXCELLENCE IN ENTREPRENEURSHIP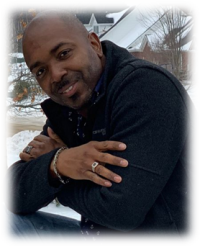 Growing up in Jamaica, at an early age, Kirk saw the struggles his mother endured as a single mother; however, he also witnessed the love and support of his family who cared deeply for him and each other. This was when Kirk realised the importance of family.  It was that need to give back which fuelled him, his aim was to work hard and support them in return.
Kirk migrated to Canada a week before his 18th birthday. He's always loved driving but this was when his love for trucks-the big stuff-took root. After college Kirk was unable to find a job in his field of Computer Sciences and so he started out driving trucks by hauling steel. This was indeed a risky job, even more so for a young inexperienced driver. Kirk knew sooner or later this job may end his life and so it was a second 'close call' within the same week with one particular load and a steep hill that ultimately pushed him to explore working for himself doing something different.
At 24 Kirk was living the dream, he started out with one brand spanking new truck, doing small runs here and there and slowly building his clientele. The routes were lonely, the hours long–even taking him throughout the nights to complete, having to sleep in his truck, but the aim to provide for his family kept him focused and so he persevered.
Business grew steadily and Kirk started to make a name for himself in the trucking industry. In 2013, one of his major clients went belly-up and this severely impacted business, giving meaning to the old saying that mama religiously repeated "don't put all your eggs in one basket."
Business remained slow for a significant time, nearly to a creep; one by one drivers left the company and all hope seemed lost. The dream to make it was still alive though. Kirk did not stop trying, continuing to push the boundaries, ultimately found work again, knocked on old doors which the almighty God caused to open. Years later, the drive to succeed still dominates stronger than ever, the dream to become widely recognised in the trucking industry is alive and remains the focus. With a fleet of several straight trucks and tractor trailers, Kirk is determined to thrive to the benefit of his employees, dedicated drivers and to ultimately provide for his family. Kirk is married with 3 incredibly active boys- all playing rep soccer with very hectic schedules. Kirk also shares this passion, often taking the time twice a week to play soccer and catch up with friends. When Kirk is not busy with work or family responsibilities he takes the time to give back. Throughout the years he's lent his time and abilities to driving floats in Brampton's Santa Clause Parade at Christmas time, Kiddies Carnival during Caribana and also supporting local groups with initiative towards curbing drug use and gun violence.
Kirk loves what he does and in realising that there is still more to do he is always looking for the next business challenge as he continues to aim higher with one thought in mind, "opportunity is what you make of it."
Keith Morrison
EXCELLENCE IN ENTREPRENEURSHIP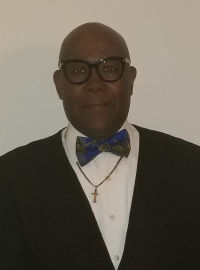 He arrived in Canada at the age of twenty-four with a diploma in Automotive Mechanic. Eighteen years later he owned and operated the largest truck and trailer maintenance garage in southern Ontario.
Keith Morrison is the quintessential entrepreneur, who after working a few years following his arrival  in Canada, decided to use his skill and work ethic to build a successful life for himself and his family; that he did.
Keith Morrison was born in rural Jamaica and is the fifth of ten children.  After his graduation from high school, Keith left the small village to pursue his apprenticeship and fulfill his passion as an automobile mechanic.
It did not take him long to grasp the concept of the trade and the business side of the automobile industry. Armed with passion and a desire to excel and become a success, he later moved to the capital city of Jamaica, Kingston, to further develop his skills. He got a job working for Cain's Motor Post a large auto repair and Parts Company based in Kingston Jamaica. It did not take them long to recognize his ability as both a skilled mechanic and a young man with a strong business acumen. He was transferred to one of the neighboring cities, Saint Ann Bay to manage the auto parts division of the company.
Still not, satisfied with just working for someone, in 1975, with the help of his brother who migrated to Canada a few years prior, Keith jumped at the opportunity to move to Toronto. He arrived in Canada on a Saturday night and started working on Monday morning at Margaret's Fine Foods. He remained at that job for one year. With his eyes, set on his goal to become self employed, he enrolled at Centennial College to acquire his Canadian automobile certification. With this in hand Keith started his first venture into ownership. He purchased a cube van and started a pastime mobile truck repair company called Keith's Mobile Truck And Trailer.
His mobile truck repair company became so successful that Keith was able to purchase his first commercial property with an existing auto shop. Within five years he out grew this facility and went on to purchased two acres commercial property in east Toronto. It was there that Big Wheel Truck and Trailer repair was birthed. Big Wheel became a huge success and grew to become the largest truck and trailer Maintenance Company in southern Ontario. Over the span of 30 years, he had hired and trained approximately thirty-five employees, many of whom went of to become very successful truck repair mechanics.
A New Venture
While still operating Big Wheel, Keith innovative genius clicked in which lead him to modify a trailer into a mobile food truck; thus Kool Katts fast food was born. This brightly decorated truck with the Kool Katts logo would be spotted at many outdoor summer event from Taste of the Danforth, Caribana and Niagara on the Lake.
Being the entrepreneur he is, Keith on one of his annual tradition of spending his honeymoon-wedding anniversary with his wife in Niagara Falls, stumble upon a restaurant that was for sale and decided to try his hands at the restaurant business.  Kool Katts Restaurant Niagara Fall was born. After several years, he sold the restaurant and opted for the more profitable mobile restaurant in Niagara Falls and named it Maxine's Kitchen.
Throughout, his illustrious career, Keith has given back to the community in a number of ways. He arranged a community march against violence, worked closely with the police and rubbed shoulders with Chief Fantino, Bill Blair and Mike Boyd. He was also actively involved in the GTA Faith Alliance with Don Meredith and was part of a scholarship fund committee with Maurice Scott.
Today Keith is retired, he spends his time cooking, working out at the gym, travels, running a May to October Refreshment Vehicle in Niagara Falls and spends his time between Toronto and Florida. Yes, he has achieved the Canadian dream of becoming a snow birder.
Keith is blessed with a supportive wife, three wonderful children and two grandchildren.
Micky
EXCELLENCE IN ENTREPRENEURSHIP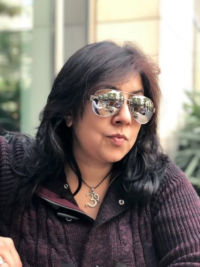 Born and raised in Lucknow, India, Micky's passion had always been to teach. She believes that there's no better feeling than to share your knowledge and experiences that can ignite the imagination and shape the character and future of an individual. As they say, one child, one teacher, one book, one pen can change the world; and that's exactly what drove Micky through her youth and still drives her now.
She completed her Bachelors of Education at a young age and has been lighting the people around her ever since. Fast forwarding to more of her work and projects in recent years, Micky is currently a Director at Design 8000, a hairstyling and aesthetic school in the GTA.
Over the past 25 years the company has participated and achieved high levels in many events across Canada and the globe, including Miss India Worldwide, Miss Canada Globe National Pageant, Miss Mundo Latina International beauty pageant, and has even earned many awards of excellence for their continuing support in the field of cosmetology and career development.
Micky continues to dream big for the school and achieve higher positions in the global scale. Just recently she started up a company, Design Television, where she broadcasts events taking place in her community. She looks forward to sponsoring and taking part in more events worldwide, always remembering that sky is never the limit, your mind is.
Excellence in Community Impact

They provide the Society with the chance to celebrate those who are making a difference.
Yogeeta Jhodhan
EXCELLENCE IN COMMUNITY IMPACT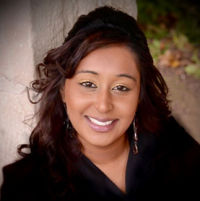 Yogeeta Jhodhan, currently Care Manager at Bayshore Home Health, always knew she was destined to make a difference. She's accomplished a great deal for her age, and is already considered a highly-regarded member of her community. Despite her numerous achievements, Yogeeta remains humble and thankful for the opportunity to spread hope and encouragement each day throughout her community and beyond. In 2009, Yogeeta founded a non-profit organization, Candles of Hope, which has raised over $45,000 for the Canadian Cancer Society. "We host a big gala every year with a turnout of over 500 people," she explains. "It's a collaborative effort among many individuals, all with one unified goal." The event proves to be a huge success every year, attracting numerous media outlets that want to help promote the worthy cause. In addition to fundraising efforts, Yogeeta and the volunteer team also positively impact their community by serving meals to the homeless in downtown Toronto& Peel Region and collecting toys and clothing during Christmas for the Children's Aid Society and Peel Shelters. "It's really not as time-consuming and daunting a task as people may think," she explains. "Sometimes the small contributions can add up and really make a big impact."
On top of her charity work and full-time job, Yogeeta is involved in a number of organizations in the Peel Region: LHIN, Making our Seniors Matter, Flower City (Senior Groups), Brampton Seniors Council, Temple- President, Community Emcee for local churches & temples, Caledon 55+ networking, PEAPN member, Member of Paramedic Dufferin-Peel, Support William Oslers Brampton Civic Hospital, Peel Memorial, & Headwater Hospital. As well as part time Professor at University of Guelph-Humber and apart of faulty of Health Science.
Academically, she obtained her Personal Support Worker diploma back in 2009, followed by an RPN designation from George Brown College, a double degree in Psychology and Adult Development, & Masters. As if balancing her heavy workload with her responsibilities isn't enough, she continues to volunteer in her community.   She is looking to further her education in her PHD.
Vipan Marok
EXCELLENCE IN COMMUNITY IMPACT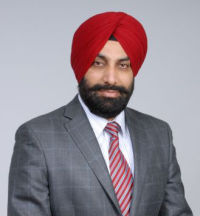 Vipan Marok is a Barrister, Solicitor and Notary Public, running successful law office in the region of peel since 2007.
Vipan immigrated to Canada in 2003. While struggling to settle as a new immigrant, Vipan went through tremendous tussle between working and studying at the same time to attain his license to operate as a lawyer in Canada.
Vipan has been actively working to plan more outreach initiatives involving youth in the community for a safer and prosperous future.
Vipan has always played a leading role in promoting sports and planning employment opportunities for youth, because of his keen interest in supporting youngster as being the foundation of a healthy society he has built a community library with over 2000 books related to Punjabi language and literature to facilitate the readership among youth and to create a space for a dialogue within the community. Vipan is a sponsor for Amar Karma (Amar means Eternal, and Karma stands for "Deeds or actions") and has been supporting this group since 2014.
Latoya Jane
EXCELLENCE IN COMMUNITY IMPACT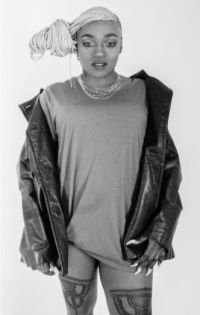 Latoya Rodney, known professionally by her stage name 'Latoya Jane', is a Canadian singer, rapper, songwriter, and professional dancer. Born in the rough neighborhood of Jane & Finch, music has always been a form of therapy for Latoya. When the streets wanted to consume her, she always had music as her escape. Though Latoya excelled as a musical artist, trials and tribulations of her surrounding environment soon caught up with her. Sucked into the streets, Latoya battled with her identity as an artist versus a delinquent. Submerged by all the negativity encompassing her, Latoya was incarcerated for 18 months in a women's facility in Toronto. Though many would have lost hope, being locked up actually had an adverse effect on her. It was in the penitentiary Latoya found herself, her direction and her purpose. This was the start of Latoya honing her best and most prevalent talents, rapping, singing, and song writing. Latoya's aptitude and natural air started captivating the attention of everyone. By the time it was due for her to be released, it was unmistakable what her next step in life would be, Music. With her exceptional and soul-consuming talent for singing and her distinctive, hard-edged lyrical rhymes.
What makes her music so remarkable and relatable is the mere fact she speaks from her real life experiences it's no wonder Latoya has created a career of empowerment.
Latoya's first single, "Put The Guns Down", made its mark on the National music scene. The track has turned many heads, leading to several notable Canadian newspaper articles, spotlighting the talented artist.
Growing up in the rugged Toronto neighbourhood, "Jane & Finch", Latoya Rodney was infamously termed "Creature" by her then peers. Also previously known as "Jane From Finch", Latoya has come a long way from those days. Many would dread and want to forget what she has encountered and faced. Though, Latoya's courageousness and talent has allowed her to evolve and use her experiences to speak to youth… To motivate, educate, inspire, and deter youth from the gang life she had to endure.
While being incarcerated, Latoya took the time being locked up, to find direction and purpose in life. In prison is where she evolved and realized the amazing power she was given. With all the street violence she suffered as well the loss of loved ones, Latoya knew she needed to use her incidents to help and encourage others. The pain, the stress, and the violence she faced, only gave her more drive and passion to create positive changes. These changes were not only implemented in her life, but also acted as the driving force to assist others to change theirs.
To date, Latoya has reached out to numerous 'at-risk' youth by delivering passionate performances at high schools, shelters, banquet halls, club venues, and Dundas Square. What makes her shows so profound and memorable are the vivid pictures she is able to depict through her words from real life experiences. While pursuing a career in the music industry with her extraordinary God given talent, rest assured Latoya will continue mentoring youth. As a new voice from the Canadian urban movement, she will continue to deliver her positive words at speaking engagements across Ontario. Latoya's optimal goal in life is to mark her stamp on effecting positive change. It's not only about her name; it's about her story!
Marcia Redway
EXCELLENCE IN COMMUNITY IMPACT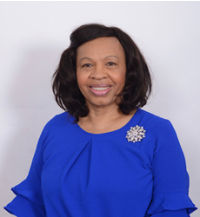 In 2006 – 2011, Marcia served as an Advisory Committee member to the Board of Bishops for the overall organization and diocese for Canada, the US, the Caribbean and Africa. She also served as a board member for the Women of Royalty for the United Church of Jesus Christ in Baltimore, Maryland.
Marcia has a global view of society and a heart for "giving back" and helping others. In 2015, Marcia created Golden Deed International, a non-profit organization that aims to inspire and improve the conditions that shape the lives of underprivileged children. She is currently working on a project with the Keith All Age School in St. Ann, Jamaica to assist with funding for the refurbishing of the recreational building.
Currently, Marcia serves as the General Secretary for Praise Sanctuary/Church of the Firstborn. In 2017, she was appointed as a Minister with the organization. Marcia fulfilled her calling while serving in several roles in the organization including Youth, Women and Sunday School President. In 2008, she launched "Women of Promise", a single's ministry whose aim was to help to foster and empower women between the ages of 16 and 35.
Marcia Redway resides in Brampton with her husband, Winston Bond. She continues to send a powerful message of promise and strength for the future of the next generation. By giving back, she bestows a legacy of fulfillment that will advance the lives of our children and the community at large.
With a keen eye and a love of finance, Marcia Redway has accumulated over 30 years of Corporate Trust experience, she administers Corporate Trustee Services for many of Canada's major corporations including Corporate Bonds, Project Finance and Escrows. Currently, she works as a Senior Client Service Manager and Vice-President with BNY Trust Company of Canada, one of Canada's leading trust companies.
Excellence in the Advancement of Men

Demonstrated commitment to the Empowerment of Men and Boys with the highest standards of ethical conduct, integrity, civic and social responsibility.
Utopia Lodge No. 27 F & A. M. Prince Hall
EXCELLENCE IN ADVANCEMENT OF MEN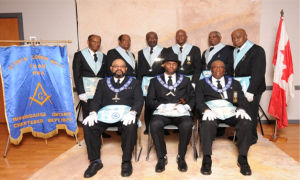 Forty Years of Service to Mankind
From Whence We Came
Forty years ago, in 1976 a group of Malton area men of goodwill sent a petition to the Prince Hall Grand Lodge, Free and Accepted Masons, Province of Ontario and Jurisdiction to join the fraternity as a local Lodge.
In 1977 the request was granted and the Lodge was formed under dispensation with the elected officers as follows: Kenton Hendricks Worshipful Master, Edgar Campbell Senior Warden, Clifton Morgan Junior Warden, Clinton Burthwright Treasurer and Percival Barnswell Secretary.  With this Utopia Lodge was on its way with the express purpose of making good men, better men. Utopia Lodge No. 27members has remained few in numbers but mighty in works.
Masonry is not a religious organization, never the less membership in the organization is predicated on one believe in the Supreme Being. We worship together at various churches throughout the year.
Annually, Utopia Lodge No. 27 awards scholarships to deserving students as they enter their first year of higher learning. Every July we host a picnic and in December a Christmas party is put on for the youths in our community.
Utopia Lodge also partners with like- minded organization in delivering many social programs. In the broader community Utopia Lodge supports the annual Sickle Cell Anemia research, Prostrate Cancer research and Alzheimer research.
Utopia Lodge members enjoy working together. They are renowned for placing equal attention toward having fun while raising funds to support their community programs. The annual May bus trip to the United States are quick sell outs, the Worshipful Master's banquet and New Year's Eve are great help.
To Be One… Ask One
International Mens Day
EXCELLENCE IN ADVANCEMENT OF MEN

IMD Canada is a Not-For-Profit and Individuals, organizations and institutions are being asked to embark upon a collaborative journey to promote positive images of Boys; celebrate the positive role models who are in our midst; and work to eradicate the plethora of negative male stereotypes and mixed signals about masculinity and the roles and responsibilities of men that permeate our society.
During the past 19 years International Men's Day (IMD), has been observed on 19 November in various ways including competitions, displays, panel discussions to name a few. Last year, the observance of International Men's Day, in Toronto, was an historic occasion." –Jerome Teelucksingh (Founder)
86 countries will be observing IMD on November 19, 2019 and it continues to cross many barriers and will be celebrated by boys, girls, men and women of different ethnicities, ages, religion and barriers. The theme for this year is, "Gender Equality … The Next 20 Years!"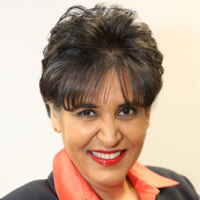 IMD Canada was founded in 2017 by Dianne Ojar. Dianne has started her journey by founding her first venture "NVP Media Group" in 2014 then rebranded her dream as "Olive Media" in 2016.
Olive Media is a leading media enterprise in North America, working in TV, press, magazines, film, radio and digital media. Creating, producing, and selling content across all key genres and broadcast platforms. Olive Media so far has been a pioneer for new opportunities for advertisers that better integrate the medium with search, mobile, content and transaction.
In words of Mahatma Ghandi "Be the Change YOU Seek."
Roop Narine Sharma
EXCELLENCE IN ADVANCEMENT OF MEN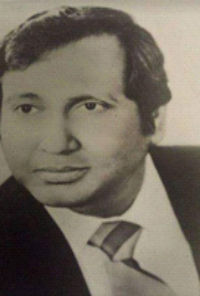 Toronto Lawyer, Roop Narine Sharma achieved a gold medal in public speaking from the London Academy of Music and Dramatic arts in 1964 during his study at the Middle Temple in London England.
As Lawyer in Guyana Mr. Sharma joined the Attorney General's office and was a Crown Attorney where it was noted that he prosecuted and was victorious in obtaining 100% Criminal Convictions and holds the record to this day.
Mr. Sharma came to Canada in 1967, to attend Expo 67. Mr. Sharma loved the multiculturalism and equality of Canada and in 1970 settled with his wife Dhani and his five children in Toronto Canada.
His contributions in Canada were many: He started the first Hindu Temple in Canada, The Canada Hindu Organization in Toronto in 1970.
Before embarking as a lawyer in private practice, Mr. Sharma was offered an articling position in 1974 with the Ministry of the Attorney General in Ontario. Mr. Sharma later moved onto a successful private practice and owns a landmark 1918 CIBC building which still stands today. Mr. Sharma was appointed by the Attorney General of Ontario in the 80's as the Member of the Police Complaints Commission. He was a stellar Lawyer and always advocated for the under privileged.
In Mr. Sharma's cultural work he is President of the Canada Hindu Organization; Chairman of The Pandit's Council in Toronto and is still President of the Gayatri Mandir.
Mr. Sharma received the Certificate of Appreciation by the Ministry of Culture for Volunteering in the Toronto community. The Adyatam Sadhak Award in New Delhi India for selfless contribution in propagating Hindu Religion and Culture overseas. Mr Sharma will always be known as a true humanitarian and for his humility and pro bono work with hundreds of clients, following in her Father's footsteps is our own South Asian Modeling Agency founder; Immigration Consultant and Community Activist Mrs. Mala Nivedita Sharma-Singh, Mala carries much of her Father's stalwart traits.
Marlon Morgridge
EXCELLENCE IN ADVANCEMENT OF MEN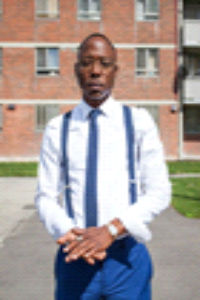 Raised in the Jane Street & Trethewey Drive Housing complex in the Black Creek Section. Rapping and being in the Street was a part of me. After years of being in a gang and living the life on the street Rapping paid off to some extent as a Recording Artist with the name Sling Dadz I have 2 Music Video on Much Music's MuchVibe urban Station during my music career.
In 2000 after serious charges among a other serious allegations I told myself I am in the wrong lifestyle and my transition slowly began, also being a father. I made a great change on the quest to change my life and went back to school I graduated from Seneca College – Applied Arts and Technology (Independent Music Production)
Being a rapper and doing music left me on the border line of sanity and insanity so I decided I need to put both feet into Sanity I enrolled and now graduated from George Brown College – School of Social & Community Service (Community Worker)
In 2019 I started the MORGRIDGE FOUNDATION. What I now do is helping by building and connecting with other like minded people as myself to help build resilience in our youth of today, and help build back our communities with hope and a sense of pride by having people from these communities that are a major priority, due to circumstances of poverty they face. I am someone who can connect with community leaders across the city in regards to accomplishing these goals of positive change that starts with us… the people from these communities that the people can relate to, and trust because we experience the same way of life in order to rise above what's been given to us.
Lifetime Achievement Award

John Cutruzzola
LIFETIME ACHIEVEMENT AWARD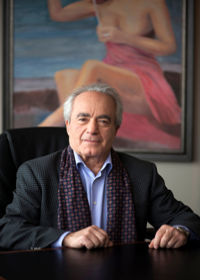 John Cutruzzola was born in the small village of Gagliato, in the southern Italian region of Calabria.
Barely twenty-one years of age and the owner of a successful construction company John gained the respect and admiration of his townspeople, whom elected him Mayor of the town.  Shortly thereafter, with aspirations of furthering his opportunities and education, John left for Canada. John knew his life's work lays in the foundation and development of the artist, citizen and entrepreneur in his new country.
Inspired by his new community, John applied himself to mastering his English and technical skills, while continuing with his art studies. In the late 1960's and 70's, as a master builder and a passionate advocate for the development of local culture, John played an important role in developing Toronto's now prestigious Yorkville district.
In 1972 John, relocated his home and focus to the town of Brampton. Here in this vastly emerging city, the principles of John's life took hold. He actively immersed himself in the improvement of important cultural and artistic elements in the community.  In Brampton, his dedication to the implementation of important structural elements such as Brampton City Hall, The Art Gallery of Peel, The Rose Theatre concept and other projects of significant importance to the developments of the cultural aspects of his community.  He continued to exemplify these priorities in his personal life by honing his skills as a visual artist, and as a Tenor. As an advocate for the arts he continues to support various artistic endeavor in the community.   John has been actively involved with several organizations.  Among them, the Brampton Arts Council, the Board of Trade, the Theatre Advisory Board, and the Art Gallery of Peel. Additionally, John's strong sense of gratitude towards Canada motivated him to involve himself in the issues such as integrity, transparency and accountability in the institutions of our great country.
In recognition of his dedication to his community and his pursuit of artistic and cultural progress, John has been recognized with multiple awards. Among them, Les Carbot Award from the Canadian Art Council, the 2004 Art Person of the Year, the 1993 Business Person of the Year and the 2007 Citizen of the Year.
John's sense of principles, community and creativity has been the driving force that motivates and inspires him.  John holds firm to the belief that art, culture and philanthropy are at the foundation of a healthy and flourishing community.
John has a deep sense of fairness and disdain of injustice. He believes that integrity is a necessary asset for a successful life. By nature, human error is inevitable.  However, one should always compensate for the wrongs one does. With the ability to prosper also lies the obligation towards the betterment of the community within.
Consequently, come the restlessness, the search, and the passion of the Artist to capture that moment, the impatience, and the urgency to understand, to implement and to improve.
With no great ambitions of fame or recognition, John does not feel the need to follow the study of one particular subject matter or the practice of one rigidly imposed style. John is free to employ all techniques and mediums to capture and embody his inspirations.
Other Information
Frank Callega in the Toronto Star, September 1998 stated; "It's with an artist's eye that builder John Cutruzzola views the urban landscape around him.  And it's with the same eye for form, function and colour that he and the Inzola Group, of which he is president, are helping to inject new life into Brampton's historical downtown."  In John's words in the same article "as a builder and resident of Brampton, my view is that money cannot be the total end – my adopted hometown and my Brampton neighbors deserve more."  In the Provincial Arts Publication STRATA of January 1999 John Cutruzzola stated that "those that have the ability, also have the obligation to create wealth, not necessarily to enrich themselves, but for the benefit of the community as a whole." No statement could better summarize the philosophy of John Cutruzzola and the Inzola Group.
List of Awards and Boards Participation over the Years
Brampton Citizen of the Year 2007
Brampton Art Person of the Year 2004
Certificate of Nomination for the 1999 Canadian Entrepreneur of the Year Award
1993 Brampton Business Person of the Year Award
In 1992 the Queen Elizabeth II Commemorative Medal for the 125th Anniversary of the Confederation of Canada in recognition of significant contribution to compatriots, community and to Canada.  (Presented in 1992)
In 1991, John was honored with Les Carbot Award from the Government of Canada, through the Art Council. This award is given to persons who have made the most contributions to the betterment of the art and culture in their city.
John is a long time member of Visual Arts Brampton
Member of the National Art Gallery
Member of the Brampton Arts Council
Member of Beaux Arts Brampton
Member of the Art Gallery of Peel Board for many years
Member of the Theatre Advisory Board since 1989
Appointment to two terms on the Property Standards Committee by Brampton City Council
Board Member of the Chiropractor College of Canada
And many other organizations over the years
Excellence in Arts and Media Communication

Recognizing communications excellence and celebrate the achievements of the communications community as individuals and as a collective.
Delroy Graham
EXCELLENCE IN ARTS AND MEDIA COMMUNICATION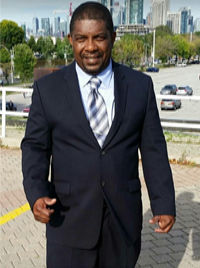 "My burning childhood ambition was to become a radio announcer. Don Topping was the Jamaican radio personality I most admired, and I developed a flattering skill of mimicking him with admirable likeness." (Delroy Graham)
That ambition was realized in Toronto, in 1989 after his graduation from the National Institute of Broadcasting. After co-hosting the popular weekly "Reggae in the city" on CHRY FM with P.V. Smith, Delroy has since expanded his entertainment profile to comedian, M.C, Actor, and Broadcaster.
Delroy entered the world of entertainment in 1976 in Jamaica as an M.C. with the then popular reggae band "Current Affairs". Performances in hotels and nightclubs across the island with the band firmly ingrained him as their permanent M.C.
Delroy established himself not only as an immensely popular M.C., but also developed the deft skill of inculcating comedy as part of his routine.  In 1979 he had the honour of being co-host of a concert featuring some of Jamaica's major reggae stars. The co-host was none other than his childhood idol Don Topping who showered him with praise for the professionalism he displayed as an M.C. This accolade only strengthened his belief that he was in the "right business".
Delroy blazed trails in Jamaica, performing MC/Comic routines; he also toured Canada with singers such as: Jimmy London and Keith Poppin. He settled in Canada in 1982 and immediately established myself in the West Indian entertainment circles, which opened the door for acting roles with show producers Jones and Jones in the 1988 play "Pleasure".
Delroy since settling in Canada has established himself as an icon within the broadcasting and entertainment fraternities. He started his broadcasting career on CHRY FM as host of the "Delroy G Showcase "which was aired Sunday from 7 to 10 am. Delory since then; has hosted 90% of the live shows in Toronto.
In December 1999, he became the first radio DJ in Toronto to ever broadcast live on the air to Jamaica for several hours on the Richie B. Show, known then as "The Beat", which was well received by the Canadian and Jamaican listeners.
In 2006, Delroy introduced a feature dubbed "Legal Briefs", in response to the upsurge in gun crimes in Toronto. This feature was co-hosted with prominent attorney Courtney Betty, and provides legal advice as well as counselling on a slew of issues that affect young people in Toronto.
Throughout his career Delory has won numerous awards including: 1993 D.J of the year and the Bob Marley Music Award (presented by the Canadian Reggae Music Awards).
Penelope 'Penny' Providence
EXCELLENCE IN ARTS AND MEDIA COMMUNICATION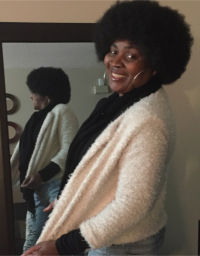 Born and raised in Linden, Guyana, Penny migrated to Canada 40 years ago. She has been working in the field of Criminal Justice for the past 28 years as a counsellor and rehabilitation program facilitator. Penny's passion for people and education led her to serve in the private and non-profit sector as director on several boards that supports the African Caribbean Diaspora. In as much as she appreciates her career in the Justice system, her real passion is with music and entertainment.
Penny is an accomplished Musician, Event Planner, Producer, Booking Agent & Entertainment Manager who has built a name for herself in the Caribbean Canadian Music Industry. She is the President & CEO of PenPro Entertainment, a full service management and production company striving to make a difference in the entertainment industry.
Penny has over twenty years of experience working in all aspects of the entertainment industry, which includes being the Entertainment Director for Toronto's Annual Jerk Festival for the past 17 years, and planning and producing the Annual Caribbean Music& Entertainment Awards in its 7th year.
Prior to devoting herself to her own business, she worked, planned, and consulted for over twenty major events & festivals in Ontario. In addition to her full-time career in the Justice System and running her own entertainment business, she dedicates her time to managing her daughter's career as a musician and Rayzalution Band, Canada's only All Female Reggae Band.
Ryan Singh
EXCELLENCE IN ARTS AND MEDIA COMMUNICATION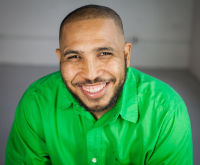 Guyanese born, Ryan Singh is an Actor, Director and Producer. In 1993, Ryan immigrated to Canada, focused on becoming an Actor. He began developing his own projects, producing for stage, television and film. Forming a strong community network he started acting, directing, producing, and advocating for the Arts. Through his company Ryan Singh Enterprises, Ryan's works as a performer or creator have shown on CityTV, Global TV, CTV, Rogers TVPlanet Africa in Canada, ABC, NBC, FOX, CBS, Netflix, Amazon, in the US, as well as several notable channels across the Caribbean.
As an actor Ryan has appeared in such films as Alexander Payne's Downsizing (Matt Damon), Faisal Lutchmedial's "Mr. Crab" which was a top 9 Canadian finalists for CBC's Short film Faceoff in 2013, Sydney Furie's "Conduct Unbecoming" and Sasha Moric and Matthew Bennett's action film "11 Blocks". He also stars in Ryerson University's thesis film, Fireworks.
As a director, Ryan has worked with such projects as "Curse of Ham", "Sweet Sweet Karaila", and "Sex, Relationships and Sometimes…Love" for the stage. In addition, Ryan directed for Obya Entertainment the talk show pilot "All Out", web series pilot "Unharnessed", which received an O'Brian Award nomination for Outstanding Broadcast and "Fried Bakes and Dumplings" which won an Audience Choice Award at Jamaica's GATFFEST. He also co-directed the short film, "I Rasta", which was nominated for Best Short Film at the Reggae Film Festival in Jamaica. Ryan's personal and intimate autobiographical documentary, MOM, which he both produced and directed, won Best Short Documentary at the 2013 Caribbean Tales International Film Festival.
Ryan also worked on "The Breadwinner", directed by Nora Twomey and executive produced by Angelina Jolie, which received a Gloden Globe, an Academy Award, 10 Annie Awards, 6 Canadian Screen Awards (CSA), winning 4 CSAs and 2 Critics Choice Awards, "IRL: The Series", "Rasta: A Soul's Journey" with Donisha Prendergast and "The Black Experience Project" video series.
Marek Jozef D. Goldyn
EXCELLENCE IN ARTS AND MEDIA COMMUNICATION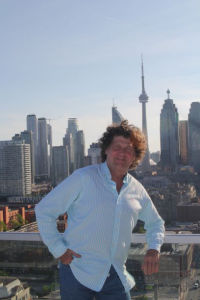 Marek Jozef D. Goldyn Founder and organiser of Proclamation of the European Union Day and Europe Day by all three political parties of the Province of Ontario since 2009 and being named Mr Europe by the Hon. Dipika Dimarla. Marek career is based on many years of experiences in the media field including publishing, broadcasting and international business.
Marek is Founder and CEO of The European Club of Canada –– a business and Community based organization.
Marek is the Original Founder of Proclamation of May – European Heritage Month in Canada. He is the publisher of Euro Canada News and The Canadian National News. He is a Press photographer known as Goldyn Foto in the Canadian public life.
A former Vice-Chairman of The United Nations Students' Association in Poland – Lodz Branch.  An Alumni of the Economics and Sociology Department – University of Lodz, Poland and participant of the Professional sessions at Seneca College, Markham, Ontario.
Marek is a former Assistant to the Minister of Multiculturalism – Ontario and elected Member of Liberal Party of Canada – Etobicoke – Laksehore.
Marek loves Classical music, history of fine arts and  travelling. He is fluent in Polish,
English and Russian. He is a member of The National Ethnic Press and Media Council of Canada.
Marek J.D. Goldyn
2000 Dundas Street West, Toronto, Ontario, Canada M6R 1W6
E-mail: fotolodz@yahoo.ca – Cell: 647 762 3876
www.euroclub.ca
Excellence in Community Service

Recognizing excellence in volunteer work with charitable, nonprofit, community, church or similar organizations within the community.
Subrian Sammy
EXCELLENCE IN COMMUNITY SERVICE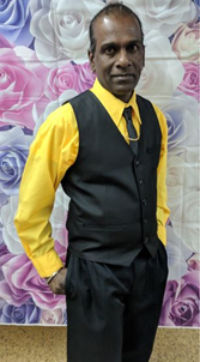 Subrian Sammy; known by others as a Spiritual leader and a Priest with over 30 years of experience.
At the young age of 16, he became a Pandit conducting pujas all over the community of black bush polder, Guyana. At the age of 21, he became the officiating head Pujari at the Mibikuri South Devi Mandir, a Madrassi Temple. Subrian was on a path of enlightenment and was on a mission to inspire other with the motive to spread peace, love, and happiness.
As a humanitarian, Subrian has advocated the message of always helping those in need; Subrian along with members of the temple, coordinated with the shelters to provide lunches twice a year with a total of over 700 homeless people were fed.
Subrian conducted toy drives for children supporting firefighters in the 'toys for tots drive. He facilitates and educates youths as well as adults on not only the South Indian Madrassi culture and worshipping but, the importance of respect for others and maintaining it collectively to work with others.
Subrian continues to inspire others to be thankful for what little or more one has and to never hesitate when it comes to giving back to the community He is currently the officiating Head Pujari/Priest at the Shree Mariyamma Mandir located in Brampton with the goal to continue his service to others and the Community, encouraging others to join and promote unity.
Abigail Hamilton
EXCELLENCE IN COMMUNITY SERVICE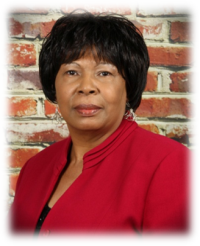 Abigail is the Executive Director/Co-Founder of ResQ Youth International for the past 18 years. Brampton's ResQ Youth International an organization that has remained steadfast in its commitment of helping at-risk youth find their potential.
The Peel agency—which serves more than 1,500 youths and families— offers counselling, music camps, summer school, workshops, seminars and conferences on job search, help with resume and interviews. More than 90 per cent of the youth that avail of ResQ's services do so because the courts mandate them.
An Alumni of Shortwood Teachers' College, Jamaica and York University with a B.A., in Sociology and Certificates in Conflict Resolution, Mediation & Advocacy. Abigail worked with Attorney General of Ontario for over 25 years including 13 years as Prosecutor in peel region and Provincial Prosecutor.
She currently serves on:
Toronto Police Services Board – Mental Health and Addiction Panel
Peel Police Black Advisory Committee
United Way of GTA – Black Youth Student Success Initiative
Brampton Mayor's Black Advisory Committee
Abigail's work in the Community and with as Risk Youth has made her the recipient of:
United Way Community Service Award
The Marcus Garvey Award for Advocacy
Peel Board of Education Award for contribution to Education.
Abigiail is currently a Radio Host for "The Youth Talk Broadcast" – Canadian Multicultural Radio – 101.3 FM
Rev. Emmanuel Albert Dontoh
EXCELLENCE IN COMMUNITY SERVICE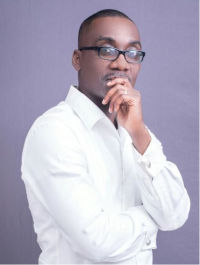 Reverend Emmanuel Albert Dontoh. (Was Born July 26th, 1966 at Cape Coast in Ghana, West Africa, to Lt. Colonel Robert Dontoh and Madame Esi Fry and migrated into Canada Ontario shortly after completing High School. Popularly known as Rev. Emmanuel, He is an ordained Minister and Clergy of the province of Ontario. He is a Preacher and a motivational speaker, a non-profit executive and a Certified Lean Six Sigma Black Belt and business leader. He is married to His lovely wife Pastor Doris who ministers by his side and their 4 lovely children, Ryan, Amanda, Edwin and Renee. He is the Founder and Senior Pastor of The Refiner's House of Prayer, a non-denominational Canadian church in Brampton, Ontario. Reverend Emmanuel's evangelistic sermons are broadcast on The Refiner's House of Prayer You tube streaming services.
His main passion for life is to lead people to know Jesus and the benefits of His family and equipping them as true disciples to serve both in the church and in the world at the same time assisting them in their social and economic needs. Other aspects of Rev. Emmanuel ministry includes an annual prayer festival dubbed " Prayerfest" which draws congregants into Brampton form all over the city and country every year in September; a quarterly Women of Breakthrough Event in Brampton, which creates a platform for immigrant Women to share their stories of challenges in integration in Canada as women and their achievements, but also creates a platform that forges a call to action for accelerating gender balance in our community. Other initiatives that Revered Emmanuel is leading in the Brampton community is The Black Youth dubbed" C.O.P.E : Committed to Positive Excellence: program for underrepresented Black Youth in Brampton which helps Black Youth cope with mental health issues by creating structured programs that helps them learn about life skills.
Rev. Emmanuel also is the brain child behind New Comers House, (NCH) a multi-service charitable non-profit organization that assists the entire newcomer family in achieving settlement and integration within the Region of Peel. NCH offers culturally diverse and proactive results, addressing the needs of the newcomer population, through innovation. He also runs a Seniors programs that supports Senior who need a sense of belonging as they journey into the unknown with drumming and arts and craft programs, and learning computers from Youth Volunteers. In the summer Rev Emmanuel holds a Free Children Summer Camp for low income families who cannot afford summer camps in the community.
On top of all His Religious, social and economic work in the community, Reverend Emmanuel is also a business executive and a Director of Distribution & Transportation, Supply Chain Logistics for one of Canada's leading food manufacturers. His tireless ability to balance this rigorous business work life, charity work and Ministry at the same time, but yet still maintains a very solid family life as a Husband and father to Pastor Doris his wife of 25 years and their lovely Children, Amanda, Ryan, Edwin and Renee Dontoh is so admirable. His very low key but very strong impact in our community is truly inspiring to the many lives that he has touched and impacted in the community.
Awards and accomplishment
The New Comers House Project a brain child of Revered Emmanuel Dontoh, was recently awarded a citation from the House of Commons with Rev. Emmanuel also receiving an individual Federal citation from the House Of Commons, for his outstanding work done in the community for new comers integrating into
Canadian society.
Excellence in the Advancement of Women

Demonstrated commitment to the Empowerment of Women and Girls with the highest standards of ethical conduct, integrity, civic and
social responsibility.
Julie Rambali
EXCELLENCE IN THE ADVANCEMENT OF WOMEN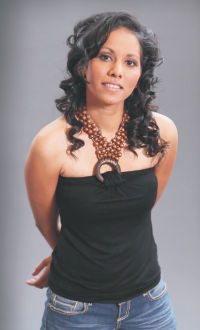 Julie Rambali is the founder and CEO of Wi Canadian and event organizer of the successful Miss West Indian Canadian Pageant which empowers beautiful, talented, intelligent, and cultured women (since 2010), Little Miss, Wi Canadian Expo which promotes small businesses (since 2007), Wi Can Dance Competition, Wi Canadian Magazine, boat cruises, and fashion shows. She does it all with style, grace, and professionalism and continues to be a great role model for young women and create opportunities for them to seize. For Julie, the Wi Canadian vision to provide a premier service unsurpassed to any other organization is what drives her goals. – wicanadian.com
Julie has been proactively involved in the West Indian Caribbean cultural scene for many years and has consequently attained substantial resources along the way and helped kick start many small businesses. They include models, promoters, photographers, videographers, caterers, hair & make-up artists, designers, decor specialists, event planners, and a community of supporters that continue to patronize her annual events.
It all started when she launched her own business in 1998, infiniteLinx.ca, which offers Website Development, Graphic Designing, Printing Services, and recently Social Media Consultation of which she continues to operate successfully from the comfort of her home.
"Always love what you do, and aspire to do more!" lingers in your mind after a conversation with Julie Rambali. She is described as a "well organized busy body that runs a tight ship!". She puts her heart into her career behind the scenes, as she does not seek to be recognized but it's hard when so many of her followers admire her work. The sky is the limit for Julie and she knows it, intern she is able to conquer her goals and become the multifaceted entrepreneur she is today.
Lolleta Cunningham
EXCELLENCE IN THE ADVANCEMENT OF WOMEN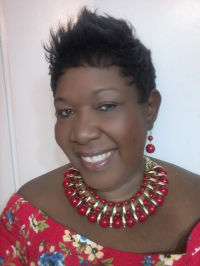 My  Community and volunteer work started with the Jamaica Visionaries Association Inc. in 1998. As a member of the organization I was part of the outreach committee and played an integral role with the fundraising activities such as annual walk-a-ton and other fundraising events to acquire funds for the schools in Jamaica. My event planning background and beliefs in community collaboration has led me to several volunteer prospects and leadership roles within the GTA communities.
In 2011 I started volunteering with the Olive Branch of Hope, an organization that caters to the women of African/Caribbean descent who are survivors of breast cancer or women who are currently fighting breast cancer, my primary role is working with the fundraising committee organizing brunches, dinners and other fundraising ventures.
I currently support the following Organizations:
Jamaica Visionary- Assisted with fundraising in order to supply beds for hospitals, clothing for families and school supplies to ship to Jamaica.
Kennedy Road Tabernacle- Serving / Peer support & fundraising.
The Olive Branch of hope –Women's cancer survivor support group (fundraising)
Knights Table -Food Bank & Soup Kitchen assisted with Administration, serving meals Donation of gifts & fundraising.
Regeneration Outreach- Soup Kitchen – Supporting Homeless Community in Brampton by preparation meals and serving, also assist with counseling & fundraising.
Salvation Army Women Shelter- Supporting Mothers & fundraising.
Gifted Friends- an organization that supports persons who have diabetes, by planning fundraising events.
My Sister Our Stories- an organization that provide support to abused women, by planning fundraising event.
I am employed at The Elizabeth Fry Society of Peel-Halton – Half Way House in Brampton, work as a one on one counselor for women who are currently in open custody and are preparing to bridge into the community.
Graduated with Honors from Trios College, Brampton Campus as a Community Service Worker,
Over the years I have also supported other organization such as: the Heart and Stroke Foundation, Multiple Sclerosis, Lupus Foundation and Canadian Cancer Society by participating annually in their Walk-A-Tons.  I have also worked annually with some of Canada's top Festivals and Events like Jambana One World Festival, Grace Food Festival, Caribbean Music Entertainment Awards.
Janet Othman
EXCELLENCE IN LEADERSHIP & INSPIRATION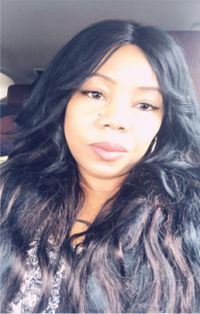 Janet Othman has a heart of gold with an admirable personality as a Mortgage Advisor. She has been with the Canadian Imperial Bank of Commerce (CIBC) for the past 6 years with over 20 years' experience in the financial industry, assisting valued clients in her community and across the country with their mortgage needs.
Janet's hard work in the Community as a Mortgage Advisor solidify her with the 'Achievers 'award, and  'Insurance Sales' Award… She values mostly the thrill of hearing her clients expressing how happy they are that they will be able to purchase their dream property! Or helping them refinance their mortgage for children tuition expenses, house renovations, vacation or emergencies.
Janet believes in giving back to the community and takes every opportunity to volunteer at the Williams Osler Civic Hospital.  Janet also volunteer  at 'Carrefour Des Junes', elementary school, assisting on day trips, helping with toy drives and lunch program for the school's day care.
Her philanthropic efforts never stop; as she donated tuques for grade one students at Carrefour Des Junes Elementary School.  Janet sponsors important events in the community such as Black History Month, Carabram and Carrassauga.
Janet loves the beautiful game of soccer so she volunteered as a Manager with Brampton East Soccer Club, she sponsored young player from single family homes, organized fundraising events such as 'dinner & dance'. She assisted a team of eighteen (18) fourteen year old boys to win the prestigious trophy 'Ontario Cup' twice, in 2015 & 2016, the Canadian National Club Champion in 2016 and the League Cup in 2017.
One of Janet's cherished activities is empowering women, and among her contributions is helping those in abuse situations as well as using her great sense of fashion to help women dress for success.
Excellence in Economic Development

Recognizing the best economic development programs and partnerships, marketing materials, and the year's most influential leaders.
New Haven Funeral Centre
EXCELLENCE IN ECONOMIC DEVELOPMENT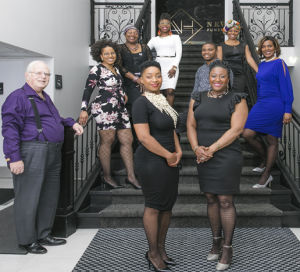 New Haven has been designed as a unique 30,000 sq. ft. contemporary-elegant boutique style facility.
It's a centre that primarily offers funeral services, pre-planning, burial, shipping, and cremation options with an emphasis on supporting cultural traditions throughout the funeral process.
Authentic traditional cuisine is served in the New Haven lounge during visitation and repass celebrations with such offerings as doubles, ackee and saltfish spring rolls, red pea soup, mannish water, and jerk chicken lasagna to name a few.
The centre also extends their services with a mandate to give back to the community by facilitating Christian grief counselling, mediation services, first class estate planning, real estate, health and wellness seminars, and anti-violence workshops. With a diverse team that embraces culture, the New Haven family makes every effort to maintain and carry out the traditions and wishes the families they serve where they believe "Our Community is Our Family".
The year was 1999 and it was orientation day, the first day of classes for the Funeral Service program at Humber College in Toronto, Ontario, Canada. While entering the classroom, Shelley Challenger looked around and saw very few minorities, 3 others to be exact. Shelley zeroed in on Shari Yearwood who was already seated by herself, walked up and said "Do you want to be friends?" Being the person that Shari was, she coolly replied "sure". Shelley quickly took a seat beside Shari and that's where they've been for almost 20 years. Side by side through all of life's challenges.
Shelley knew Shari's strength as an embalmer and when her mother died in 2004, there was no one else she could think of to prepare her mother for her funeral service but Shari. When Shari's mom died 10 years later, in 2014, there was no one else she would have care for her mother's funeral services, but Shelley. A shared honour amongst Funeral Directors. A unique bond of sisterhood.
Shelley Challenger and Shari Yearwood have chosen an unconventional career path with the aim of encouraging other young women to follow suit. The pair epitomize and exude leadership to their team, often working 15-hour days while still making time to attend community and networking events to broaden their impact to the communities they serve. Their goal is to create a higher quality of standards by offering a wider ministry of services to the community, the funeral industry in Canada and the Caribbean. The two worked tirelessly to make the dream come to fruition and today Dr. Walker is the President at New Haven, Shelley the Vice-President, and Shari the Managing Director. – newhavenfuneralcentre.com
R. Anthony Warner, P.Eng.
EXCELLENCE IN ECONOMIC DEVELOPMENT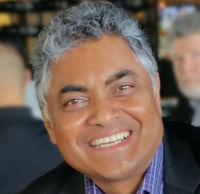 Consulting Engineer, F.E.C. R. Anthony Warner is the President & CEO of VIRTUAL Engineers, a multidiscipline consulting engineering company that he founded in 1997 that specializes in industrial plants and buildings designs with a focus on R3E (Renewable Energy and Energy Efficiency) systems integration, which include CHP (Combined Heating and Power) Systems, CCHP (Combined Cooling Heating and Power) Systems, and Solar Photovoltaic (PV) Systems. In June 2016, VIRTUAL Engineers acquired 100% of Gamma Engineering Limited, a company that provides full engineering, procurement and construction management (EPCM) for heavy industries such as Iron & Steel, Cement and Energy. Knowledge sharing is important to Anthony. He has shared his wealth of knowledge and past and current experiences to the wider community including entrepreneurs and engineers. He was a mentor at the Ontario Centres of Excellence Discovery 2012 Mentoring Event for Entrepreneurs and Innovators, providing advice about R&D funding and managing financial responsibilities, developing expertise to innovate and invent, and motivating personnel and utilizing intellectual resources for creative ideas. He was a motivational speaker at POWER Expo 2012 on the topic "Knowledge is Power". He has also participated with evaluating parts of the Engineering Program curriculum at the University of Toronto for the Canadian Engineering Accreditation Board, and one of the authors of the PEO Discipline Committee Handbook. Anthony has been a practicing engineer in Canada since 1985 and a Professional Engineer licensed to practice in Ontario since 1992 and has been a licensed Consulting Engineer since 2004 and a Fellow of Engineers Canada (FEC). He is an active member of PEO (Professional Engineers Ontario), serving as a Tribunal Judge on the Discipline Committee since 2000. He was elected as PEO East Central Regional Councillor in 2000 and was nominated as candidate for PEO President in 2006 and in 2015. Anthony is licensed to practice in Saskatchewan, British Columbia, Alberta, and Nova Scotia. He is a member of ACEC (Association of Consulting Engineers of Canada), CSEM (Canadian Society for Engineering Management), ASHRAE (American Society of Heating Refrigeration and Air Conditioning Engineers), TCA (Toronto Construction Association), QUEST (Quality Urban Energy Systems of Tomorrow) and CanSIA (Canadian Solar Industry Association). Anthony holds a B.Sc. (Honours) Chemical Engineering from the University of the West Indies, a Joint M.Sc./M.B.A. in Operations Research Industrial Engineering from Columbia University NY, and post graduate studies in Canadian Finance, Marketing and International Business at McGill University.
Prior to starting VIRTUAL Engineers, he held engineering positions with for CH2M, Raytheon Engineers and Constructors, SNC-Lavalin, Alcan International Limited, and Alcan Jamaica Company. He also held business finance investment positions with Le Group Westcan, Investors Group and Nesbitt Thompson and is Chairman of Warner Levy and Company Limited. Anthony grew up in Spanish Town, Jamaica and is an Honoured Alumnus of St. Jago High School. – virtual-gamma.com
Ameera Ameerullah
EXCELLENCE IN ECONOMIC DEVELOPMENT
CEO, Ameera Ameerullah is an award-winning mortgage broker, business entrepreneur and human rights advocate. She has built several companies from the ground up including the multiple award-winning brokerage "Canada Mortgage and Financial Group" (CMFG).
Ameera has been in the mortgage industry since 2001 and the secret to her success is her "Never Give Up" attitude.
Ameera was selected for the JunCtian Community Initiative Award for Excellence in the advancement of Women and Excellence in Economic Development because she has demonstrated a commitment to innovation and women's empowerment in the community, and Economic growth & development with the highest standards of ethical conduct, integrity, civic and social responsibility.
After humble beginnings in Guyana, Ameera immigrated to Canada in 1999.  She quickly made a name for herself in the mortgage industry and it wasn't long before she reached her first dream in founding her own brokerage CMFG.
Ameera has received several accolades for her outstanding work in the mortgage industry such as "Top Commercial Brokers, Alternative Broker Specialist, Best and Brightest Stars, Best Alternative Lending Broker of the Year, Excellence in Community Service & Philanthropy and Woman of Influence.
Under the leadership of Ameera, CMFG has created several unique programs such as the "Women Entrepreneurship Investment Program". Ameera invests part of her profit earnings to help other women who have financial restraints and or setbacks in starting up their own companies
This extraordinary woman is not only a business entrepreneur but a leader who has demonstrated compassion and caring through her involvement in changing lives and humanity on a global level. Her purpose in life is to be the voice for those that are vulnerable. Ameera volunteers her time working with orphaned children, victims of sex trafficking, survivors of sexual and physical abuse, youths in the criminal justice system, the homeless, the elderly, those living with addiction, mental illness.  She is the founder of multiple corporations to assist others such as "The Homeless & Orphan Foundation of Canada" and is a committed supporter and advisor to many organizations in the community and third world countries.
Success did not happen overnight, it took more than a decade of hard work, commitment, choice networking, and most importantly developing a team with the right attitude – says Ameera Ameerullah. – cmfg.ca
Excellence in Leadership & Inspiration

Recognizing individuals, organizations or businesses who are working to prevent bullying and/or promote healthy relationships.
Warren G Salmon
EXCELLENCE IN LEADERSHIP & INSPIRATION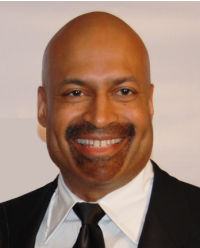 President, Black Board International, First Fridays & The Ontario Alliance of Black School Educators
Board Member, National Alliance of Black School Educators
After graduating from Ryerson University with a degree in Applied Computer Science, Warren continued his education at UBC and York University.
He started Softec Software Services while he was in his second year of University, and signed contracts with a number of large organizations including XEROX, Citibank, Apple, IBM and the City of Toronto.
He founded Black Board International (www.ashaware.com), a software company, in order to provide a variety of technology-based products and services with culturally inclusive content. Black Board currently offers programs that are used by thousands of children and adults in educational institutes and homes around the world.
In 1994, he started First Fridays in Toronto, a monthly business and community networking event. The event promotes networking, career and business opportunities and features a variety of businesses, organizations, professionals and artists. In 2013, he become the founding Chair of the Ontario Alliance of Black School Educators, a non-profit organization devoted to furthering the academic success for the province's children – particularly children of African descent.
Brian Crombie
EXCELLENCE IN LEADERSHIP & INSPIRATION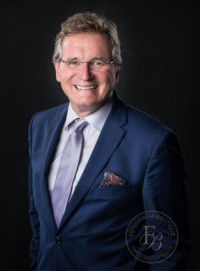 Brian Crombie is Principal of Crombie Capital, a provider of merchant banking services including strategy, finance and M&A, for growth companies often biotech and entertainment oriented. He is currently CFO for the Ottawa Senators NHL Hockey Team and part time CFO of Steel Rail Entertainment and Santius Life Sciences. Brian has been CFO of Biovail Pharmaceutics in Mississauga and PurGenesis Technologies in Montreal, Managing Director Corporate Finance for the Jim Pattison Group in Vancouver, SVP Corporate Finance for the Molson Companies in Toronto and Senior Analyst for The Walt Disney Company in LA.
Brian has an HBA from Ivey School of Business, an MBA, Baker Scholar, from Harvard Business School and is completing a DBA with ISM Paris researching Social Capital. He is also currently a visiting lecturer at the Degroote School of Business for their Digital EMBA and the Health Leadership Academy and on the faculty of the Directors College where he teaches Corporate Finance and Social Capital.
Brian is Chair of Transit Alliance and past President of the Mississauga Arts Council. He was founder and co-chair of the Missisauga and Western GTA Summits, was special advisor to the Colours Of Love International Concert and has been MC / speaker / auctioneer at many CD launch events, charitable and Art shows. He is a frequent speaker on corporate finance, social capital and community building, transit and the Importance of the Arts. He has been active in politics at all three levels of government.
Brian was awarded a Lifetime Achievement in the Arts Award last summer for his commitment to the Arts as President of the Mississauga Arts Council by the Mosaic Festival and the Canadian Community Arts Initiative and the Queens Diamond Jubilee Award and a Mississauga Civic Award for his Chairmanship of the Mississauga Summit.
Jerome Dwight
EXCELLENCE IN LEADERSHIP & INSPIRATION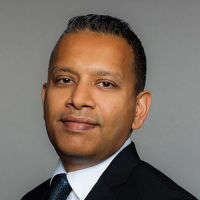 Global Financial Services Executive
Jerome Dwight is a global financial services and technology executive with extensive experience leading organizations in Canada, USA, Europe and Latin America. He currently serves as Canadian Executive and Vice President for Cox Automotive, a global leader in automotive remarketing, digital and software solutions with over 40,000 clients across five continents.
Previous roles have included leading RBC's international wealth management and private banking business as Managing Director and Global Market Head. Prior to RBC, Jerome served as President & CEO of BNY Trust Canada, a subsidiary of The Bank of New York Mellon, and CFO of Bayshore Capital, a leading Canadian private equity firm.
Jerome earned an MBA from the Schulich School of Business at York University in Toronto and holds designations as a Chartered Accountant and Chartered Financial Analyst. He is a recipient of Canada's Top 40 Under 40 awarded by the Globe and Mail. He is also a recipient of The Institute of Chartered Accountants of Ontario's Award of Distinction.
Dwight has also served as advisory committee member to the Canadian Federal Minister of Finance and has appeared on prominent news networks including BNN, CNBC and Global TV for his insights on the global and domestic financial markets, disruptive technologies and international trade. He is also a frequent guest speaker at financial services conferences globally having delivered presentations in Latin America, the Caribbean, Canada, USA and China.
Dwight is involved with various initiatives to support new immigrants to Canada in particular through skills workshops, philanthropy and personal development. Dwight also speaks frequently at churches, community associations, universities and colleges about his own personal journey coming to Canada as a refugee and the importance of perseverance and building purpose driven career paths.
Mario Russo
EXCELLENCE IN LEADERSHIP & INSPIRATION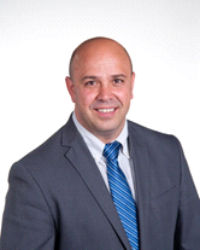 I am a lifetime Peel resident and have been active in the Brampton community for over 20 years.  My wife Tania and I, along with our three girls are proud to call Brampton home.  Both my wife and i are first generation children of immigrants.  We are proud of our heritage both Italian and Portuguese, but recognize how lucky we are to be born Canadian.
I graduated from the University of Toronto with a B.Sc. and then went on to complete a Registered Massage Therapist and Natural Nutritionist Diplomas. I worked in the health and wellness field for over a decade. I also had the privilege of teaching Massage Therapy for several years at CDI College. More recently, I have owned and operated two independent food and hospitality businesses. Since 2000, i have focussed on property management, construction supervision, as well as business management.
Over the last several years I have been very active within our community. I sat on the citizens grant review panel, the citizen's park and recreation, master plan review committee, the Brampton Youth Soccer Board and have had the great joy to sit on the Brampton Sports Hall of Fame committee. I also had the honour to chair the committee adjustment for the City of Brampton. Recently I have joined the Wise Elephant Family Health Team Board of Director; a local board advocating for health funding and health practitioner integration and cooperation within our community.  All these roles have given me a much broader perspective on the issues we face as residents and business owners within Brampton, Peel and throughout Ontario.
2015 – current CHAIR- City of Brampton Committee of Adjustment
2015 – current City of Brampton Sports Hall of Fame Committee member
CHAIR-Marketing Sub-Committee
CHAIR-Finance Sub-Committee
2015 – current Brampton Youth Soccer Club (BYSC) – Board of Directors
2016 – 2017 Citizen's Grant Review Committee – City of Brampton
2017 Citizen Panel Review Parks and Recreation Master Plan – City of Brampton
2015 –current  City of Brampton – Business Improvement Area (BIA) member
2018 Ran for Regional Councillor Ward 1 & 5, City of Brampton, result was not what we hoped for but the campaign was still deemed a success, with over 5500 votes obtained (32%) and countless contacts and true relationships formed.